We Support Local Dog & Cat Rescues
Sarasota Humane Society

Bradenton (Manatee County) Humane Society

https://www.humanemanatee.org/
Be the Change, Inc.

Be the Change (you want to see in the world), Inc 501c3 Non-Profit Cat Rescue
South Florida Shih Tzu Rescue and Adoption
Florida Giant Dog Rescue
Florida Boxer Rescue
TANKS
(Tending Abandoned and Needy Kats Sanctuary)
Nate's Honor Animal Rescue
Honor Sanctuary Animal Rescue is a 501c3 No-Kill animal rescue and shelter supported by the community.
4951 Lorraine Rd.
https://www.nateshonoranimalrescue.org/
Labrador Retriever Rescue of Florida (LRRoF)
c/o Horowitz & Knoch CPA
481 E. Hillsboro Blvd, #100A
Deerfield Beach, FL 33441
Dog Adoptions @ The Ranch
4951 Lorraine Rd., Bradenton, FL, 34211
Pug Rescue of Florida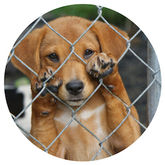 Dog Adoptions
Congratulations on your decision to adopt a dog or puppy! Not only will you be supplying a dog a loving home, but you'll also be providing a room at an animal shelter for another dog to be rescued, as well! Shelter dogs for adoption are incredible buddies who became the innocents of family catastrophe, unlucky change in circumstances, or irresponsible owners. The necessity for canine adoptions is multiplied by an excess of pet dogs bred for profit, which leads to about 4 million adoptable dogs being put down annually due to overpopulation.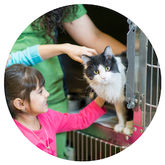 Cat Adoptions
Here in the U.S.A, 70% of animals killed in pet shelters are cats. Local animal shelters and pet rescues teem with adoptable cats and kittens with so much love to give and they need a permanent family.
Come visit our pet supply store in Sarasota, FL specializing in quality food, treats, and supplies for cats and dogs.